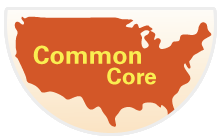 This game covers the essential standards of mathematics from the Common Core Standards for students in 3rd through 6th grades.

This game adjusts to each child's individual level of ability and provides a video tutorial any time that child gets a problem wrong.
Teachers, Parents and Students can see exactly how they are progressing through the essential standards by looking at the STATS Page.